Duality RPG
Left-click to switch to your buddy.
You can not walk on water.
The chest on the water is not a bug
The current objective of this game is collecting all coins and chest in the level, sorry I ran out of time and didn't make a real win condition of the game.
Known bugs:
The collision detection of ice and land might not be accurate sometimes.
The moon behaves weird when you are on it.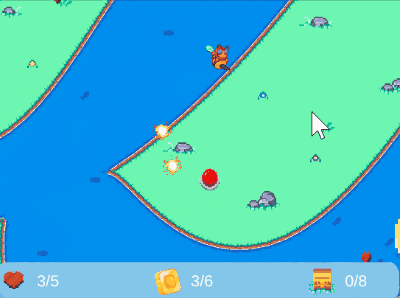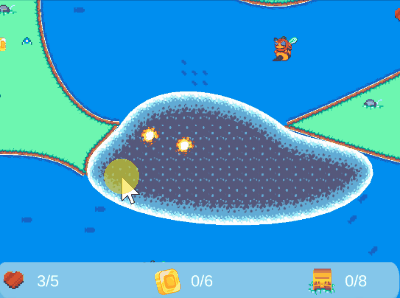 Credits:
Art:
Ground, water, enemy, chest, and all the small decorations on land and in water:
https://bakudas.itch.io/generic-rpg-pack
Clouds:
https://latenighcoffe.itch.io/2d-pixel-art-semi-realistic-clouds
Coin and UI button:
https://assetstore.unity.com/packages/2d/environments/free-platform-game-assets-...
Ice tile:
https://craftpix.net/product/snow-2d-game-tileset-pixel-art/
Heart:
https://donhellsing.itch.io/heart1
Particle balls:
https://codemanu.itch.io/pixelart-effect-pack

Background music:
https://www.bensound.com/royalty-free-music
Sound Effects:
Coin collect:
https://freesound.org/people/ProjectsU012/sounds/341695/
Victory:
https://freesound.org/people/rezyma/sounds/475148/
Pop:
https://freesound.org/people/InspectorJ/sounds/411642/
Game over:
https://freesound.org/people/Doctor_Jekyll/sounds/240195/
Error:
https://freesound.org/people/Kastenfrosch/sounds/521973/
Walk on ice:
https://freesound.org/people/qubodup/sounds/177351/