Less Life, More Killing
Awsd/Qzsd to move
Arrow key to shoot
You need to sacrifice your life to kill more enemies. There is no gain without paying.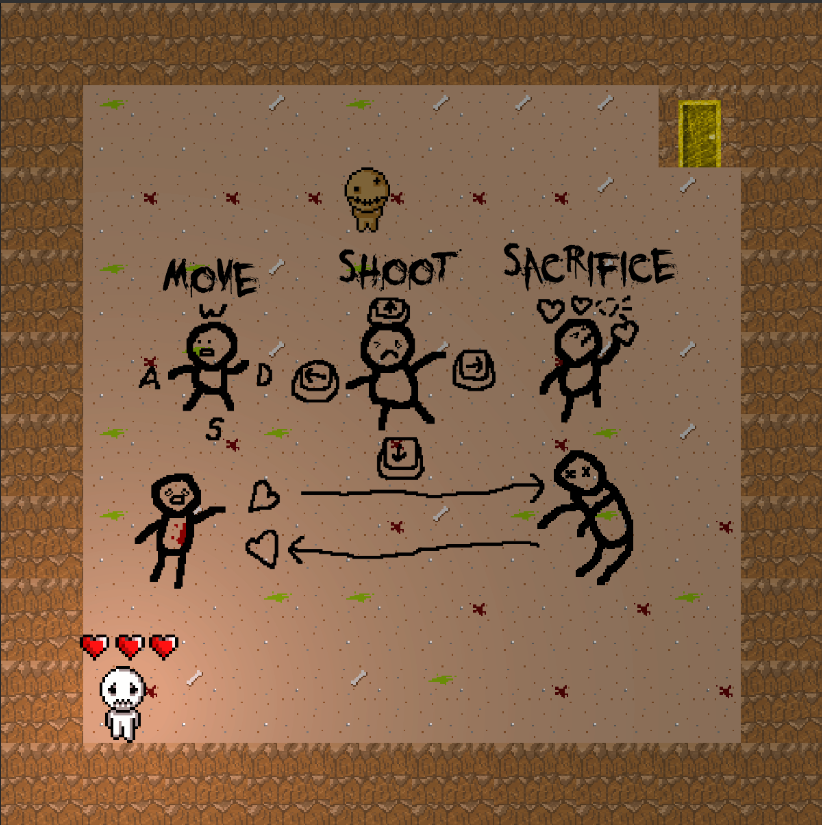 1.29 updates:
Fixing more bugs
Add light
1.28 updates:
Fixing multiple bugs
Support Azerty keyboard to move with qzsd
You can shoot your last heart! Well at your own risk...
Add the art for demon - it will haunt on you at the level you were killed!
Flavedo: programmer, designer, artist
Botphire: artist, composer, designer
Sapient: tester

Credits:
Game/Art reference: